Proudly Serving OKC, Norman, Moore, Mustang, Yukon, Edmond & Shawnee
Modern Garage Door Repair Solutions & Old-Fashioned Family Values
We are CCM Overhead Doors and we're the leading garage door repair company in Oklahoma City. The main reason why we managed to attain that status in spite of the tough competition is because of our core belief – there is no substitute for quality. So all of our customers, past and new ones, can and should only expect the very best garage door services and products from us.
Experiencing garage door repair needs is inevitable, it's only a matter of when it will happen and what that specific need might be. So whether it's about needing a new garage door installed or getting your current one repaired or maintained, you need to find the right contractor for the job. And there are dozens, if not hundreds, of garage door contractors in Oklahoma that you can choose from. But if you want to be assured of making the right choice, then choose the leading garage door specialist in the city – CCM Overhead Doors.
We specialize in major garage door needs. Our team knows and understands the nature of garage doors and what it takes to keep them functioning smoothly and well-maintained. For example, garage doors are built to last a long while. They need to be if they are to survive being used several times a day for years. That kind of beating is going to wear down any garage door, no matter how sturdy it's made. That's where our garage door repair service comes into the picture.
Your Vision Is Our Purpose
With various options and products of the highest quality, CCM Overhead Doors is here to provide you with a garage door that makes your home stand out from all the rest! Helping you realize your vision is our main purpose!
At CCM Overhead Doors, we also know that we need to serve all kinds of potential customers. Our services shouldn't just be limited to residential customers, they should also extend to commercial establishments. After all, they utilize their garage doors just as much or perhaps even more than our residential customers do. So basically, our list of garage door services is as follows: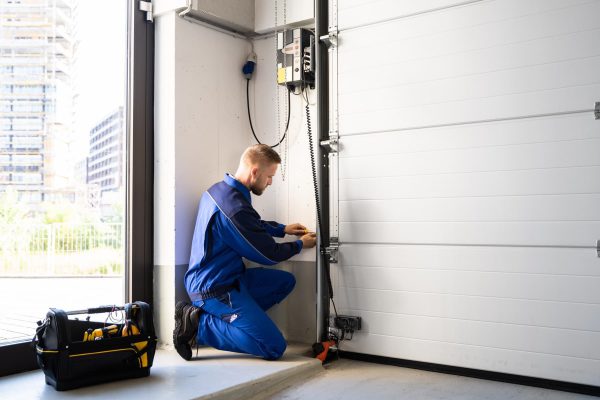 Springs are among the essential parts of garage doors. Without them, it would be almost impossible for the garage doors to function smoothly.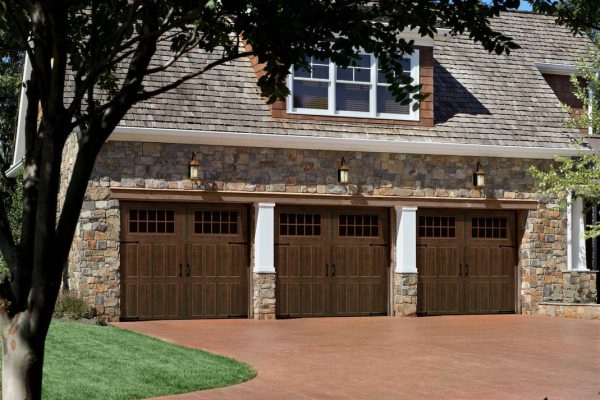 Your garage door owes its smooth function and reliability to a lot of different parts – and garage door cables are among those parts.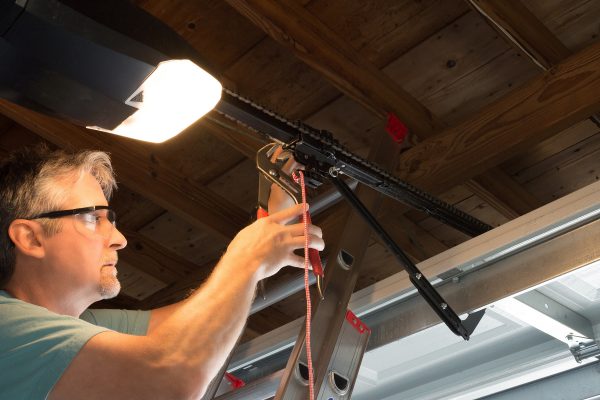 A garage door that doesn't function smoothly doesn't seem right. It's supposed to be opened and/or closed quickly and easily and without any complications.
As a homeowner, you fully understand the importance of security. It's one of your main priorities at home so your family and property will remain safe and secure.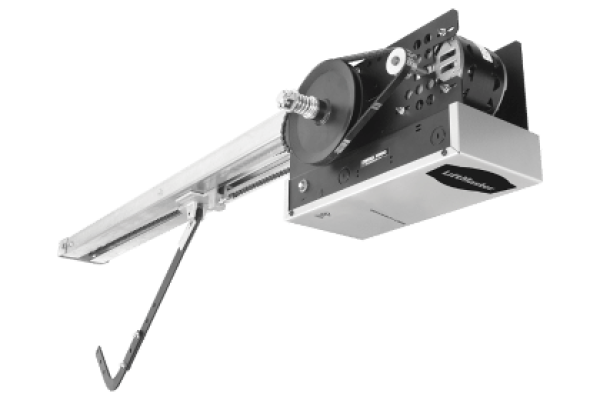 Commercial Garage Door Openers
A garage opener's function goes beyond the obvious. Of course, it's responsible for making sure that your garage door at home can be operated as smoothly as possible.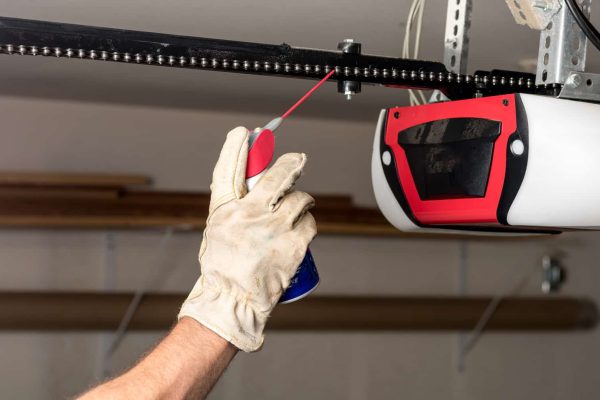 A garage door panel is just one of several that make up your entire garage door. Obviously, it plays a part in the overall aesthetic value of your garage door and by extension, your entire home.
One thing we can guarantee is that all of our services will be delivered expertly by seasoned garage door technicians. In order to be the number one garage door contractor in Oklahoma City and beyond, we made sure to hire only the best people in the industry to be part of our team. And it shows in the results because our customers are totally satisfied with how we deliver the right solutions for them.
Meet CCM Overhead Doors - The Leading Garage Door Specialists in Oklahoma City!
Since 2009, it has been the mission of CCM Overhead Doors to make Oklahoma City and surrounding areas, as beautiful as they can be! Our experienced team is here to provide you with any garage door needs. Whether it's service, maintenance, remodel or brand new door for your brand new home, we're here for you!
Affordable & Low Prices
We provide affordable garage door services in Oklahoma City, OK!
Quality Services
We ensure that you will be satisfied from our service.
Experts & Professionals
Our crew is carefully selected, for best result.
They did a wonderful job!
Knowledgeable and personable technician.
Working with Curtis and his men was great! I would recommend them to anyone! Reasonable prices and quality work!
These guys always provide quality service. They are my go to overhead door contractor.
Randy Atkinson
2022-02-02
I had three companies look at an "out of the ordinary"garage door installation, the first two could only complain and tell me how difficult the install was going to be! Then came Curtis from CCM Overhead Doors, he was on time, very knowledgeable about his craft, explained what needed to be done in preparation for the install, met my carpenter at the site twice to insure everyone was on the same page, ordered the doors, delivered and installed on time, actually he worked me in early before this winter storm has arrived so the garage was secure from the bad weather. I cannot say enough good things about the professionalism of this local company. Thank you Curtis and staff. Randy Atkinson
STEP ONE
The first step is to give us a call to schedule your free estimate! Our sales representative will go over every detail to make sure we provide you with your dream door!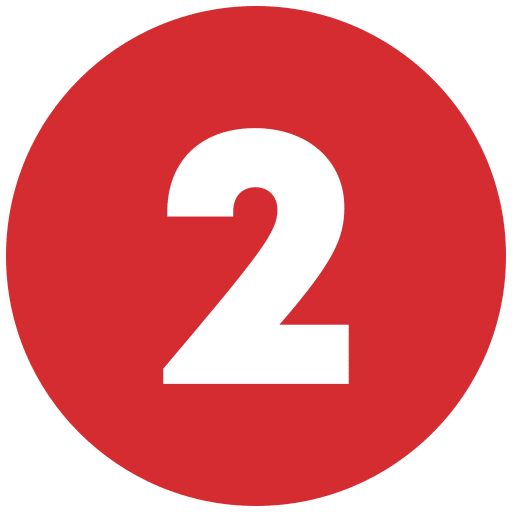 STEP TWO
Once your decision has been made, your new door will be ordered, As soon as we receive it in our warehouse, we will call you to schedule an install date.
STEP THREE
The third and last step is to simply enjoy your new, beautiful, efficient garage door! And keep in mind, that CCM is here to assist you with any bumps down the road!
How to Get Your New Garage Door - Our Process
Do you want a new garage door now? As in today? Or maybe you want your broken garage door fixed right away – no problem, because our team at CCM Overhead Doors understands the need for immediate results when it comes to the garage door needs of our customers. That's why we came up with a process that's quick and easy – it guarantees that you'll get your garage door solution ASAP!
Why choose us at CCM Overhead Doors over numerous other garage door contractors in Oklahoma City? The answer is that we are both experienced and dedicated to providing the best garage door service in our community and we also believe that our services are able to make a difference.
Since 2009, we have made it our mission to make Oklahoma City, as well as surrounding areas, as beautiful as it can be. As a garage door company, we aim to do our part in that by making sure that the best garage door services are available to residents of the city.
By doing that, we are guaranteeing that every household that we serve will look their best. We'll make that happen by installing the new garage door of their choice or repairing their current garage door to restore it to its former beauty. The same is true for maintaining other current garage doors to give them back their aesthetic value.
You have a vision of how you want your home to look. Needless to say, you want it to look as aesthetically pleasing as possible. And one of the things that can contribute to that is by having a beautiful-looking garage door. It should also add to the overall value of your home and our team would be able to help you with that.
A garage door should also be fully functional and easy to operate. But if something goes wrong, it can be difficult to fix it, especially for ordinary homeowners that lack the proper knowledge and experience when it comes to garage doors. That is when you call on the experts to handle the garage door problem for you.
Whenever you encounter an issue with your garage door – and trust us when we say that you will, eventually – you have to put your trust in the actual experts to solve it for you. There's no need to put yourself at risk because some garage door problems can be quite dangerous given the weight of the doors and the complicated nature of some of the components.
The Best Reasons to Hire Us
Aside from trusting our skills and expertise, we can give other exceptional reasons to hire us as your garage door contractor. There's the fact that we always guarantee quality service in every project in which we're involved. And by that, we mean that your total satisfaction is guaranteed by the time the project comes to an end.
When it comes to pricing, we offer some of the most reasonable and affordable pricing in Oklahoma City and surrounding areas. We never overcharge for our services and products, which is another reason why our customers keep hiring us and why their number keeps on growing. You can also rely on us for discounts and promotions that will help keep the costs down.
We'll Make Your Vision Stand Out
Your vision for your home is something special and you deserve all the help that you can get. As the number one garage door company in Oklahoma City, we have the tools to provide you with that help. Whether it's through garage door installation, repair, maintenance, or any other garage door-related service, you can count on us as we are equipped with the necessary skills, knowledge, and experience to make your vision not just a reality, but actually stand out!